Why should businesses send charity Christmas Cards?
The simple reason is it is profitable to send Christmas cards to your clients. If you have a customer that is worth hundreds or thousands of dollars to you in annual sales or profit, then this customer is worth nurturing. The more times you keep in touch with customer, the more chance you have of keeping that customer. It is important that at least one customer touch per annum is of a non-selling nature.
Show Appreciation
Customers like to be appreciated rather than simply be asked to give more and more money to their supplier. If you only thank or recognise your customer once a year, then the logical time is at Christmas time for two reasons.
Firstly, Christmas is a time of giving. Families exchange presents. Volunteers give their time to help charities. Others give money to charities.
Secondly, Christmas falls at the end of the year. Many businesses are closed from Christmas to the New Year so Christmas Day really symbolises the end of the business year. For businesses, Charity Christmas cards serve as end of year thank you cards. It makes more sense to thank your customers for their business over the past year in December than at any other time of the year.
Better Open Rates
In recent times there has been a gradual trend away from corporate Christmas cards as businesses mistakenly shun the mail as a communication media. This is a mistake as the open rate of a printed Christmas card is over 99% whilst the open rates of emails whether they be at Christmas time or at other times of the year is now under 20% and falling.
I could not imagine sending a message of thanks to my customers knowing that statistically speaking, the chance of that message being read was less than 20%.
It Really Works
You may well say that surely, a Charity Christmas card can't really make that much of a difference.
Let me share you with two true stories of a commercial moving company and a mortgage broker.
The mortgage broker kept in touch with his client annually for seemingly no benefit. Then several years after the first loan was written, the borrower came back to the same mortgage broker for another loan. This is the power of Christmas cards and other greeting cards. Customers do remember them and it keeps you front of mind with that client.
See: Charities We Support
The other story is more personal. Recently my business was seeking a commercial removalist company to move premises. It was over six years since we last moved and the company did a good job so I wanted to hire them again. However, I could not remember who they were. They had never kept in touch so we had to look online and ended up hiring another business. This is a classic example where an annual Christmas card would have generated a future sale well in excess of a thousand dollars.
Why Charity Cards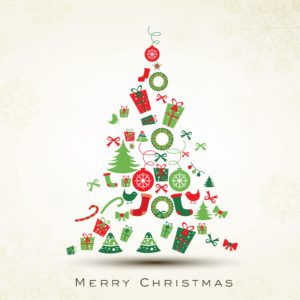 I hope I have convinced you that Christmas cards are worth sending and offer even greater benefit when your competitors don't send them. The question then remains, why send Charity Christmas cards instead of regular corporate Christmas cards.
Let me draw your attention to an article in Forbes Magazine. It basically records the results of a survey by Reputation Institute, a private consulting firm based in New York. 47,000 consumers participated in this survey. It listed the top ten companies in the world for corporate social responsibility. The top three were Microsoft, Google and Disney.
OK, so it is hard to match these massive global companies for corporate social responsibility. Again, I head to Forbes magazine. In January, 2015, Paul Klein, founder and president of Impakt, stated that one of the ways of doing this is to be philanthropic but by giving, not just for the sake of giving, but towards appropriate and worthwhile social causes.
Most small businesses I deal with are time poor and want to engage in corporate social responsibility but just don't have the time to do so.
Philanthropy is one way of demonstrating corporate social responsibility. The best way to do this is give money in conjunction with something you were planning to buy anyway.
This is the power of charity Christmas cards. They provide a double benefit. You boost your relationships with your clients which in turn will lead to more repeat sales. Also, you can demonstrate to your clients your worth as a corporate citizen by explaining on your charity Christmas cards that you have donated to a worthwhile charity. In fact, the actual donation will add to the effect of the Christmas cards.
Your clients who receive your charity Christmas cards will be appreciative that you recognise their contribution they make to your success and also appreciate that you have taken the time and money to donate to a worthwhile cause.